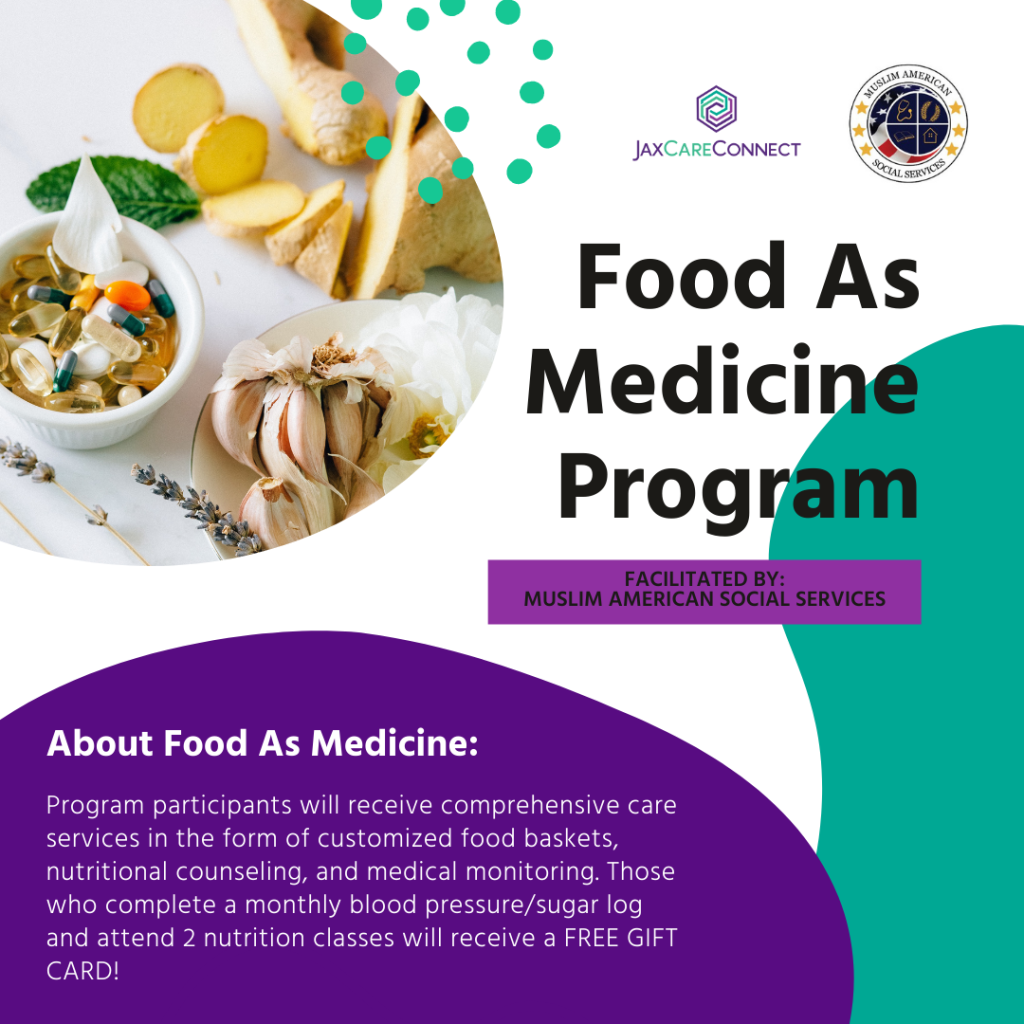 March is National Nutrition Month. An annual campaign created by the Academy of Nutrition and Dietetics where everyone is invited to learn about making informed food choices and developing healthful eating and physical activity habits.

In honor of National Nutrition Month, we'd like to take this time to highlight an amazing new program here in Jacksonville, FL that was created by one of our Duval Safety Net Collaborative partner clinics. Beginning this month – Muslim American Social Services (MASS) will be launching their Food As Medicine Program.

MASS's Food As Medicine Program will provide 4-week nutrition education for clinic patients identified as food insecure and having chronic poorly controlled diabetes or hypertension. Program participants will receive comprehensive care services in the form of customized food baskets, nutritional counseling, and medical monitoring. Those who complete a monthly blood pressure or sugar log, and attend 2 nutrition classes will receive a FREE GIFT CARD!

Contact MASS Clinic at 904-419-8006 or visit their website at https://massclinic.org to see how you might be able to participate in their Food As Medicine Program.

Need access to primary care? JaxCareConnect can help! Click the link below for more info: https://www.jaxcareconnect.org